You shed your skin to let me move, I shed mine to help you remember, mixed-media sculpture installation.
March 9th - 13th, 2020

Lucas Gallery, Princeton, NJ

Plywood, polyester mesh, wooden dowels, rubber cane tips, 30.5 x 48 in
Photograms of hand, fermented vegetables, and book cover, 8.5 x 11 in
Collaboration with Gabriella Pollner







Wet paper, nori pate, sumi ink, calligraphy paper, found bookmark, my father's shoe sole, my sister's hospital sock, polyurethane expanding foam, 30.5 x 48 in








Plywood, polyester mesh, wet paper, sumi ink, wooden dowels, rubber cane tips, 30.5 x 48 in
Multi-channel video, plywood, polyester mesh, wooden dowels, 30.5 x 48 in

Found metal grate, paraffin wax on chiffon, imitation hog bladder, polyurethane foam, metal wire, found mesh screen, 33.5 x 58 in
You are not required to fight fires, April 2019

Group show installed in Hurley Gallery at Princeton University, April 2019.
Polyurethane resin on mesh, paraffin wax on chiffon, bricks cast in wax, chicken wire
In 2008, the New York City Council passed the East Village/Lower East Side Rezoning Plan in order to preserve the neighborhood with more affordable housing and height limits. This plan primarily protects the wealthier and whiter parts of these areas, neglecting Chinatown and Two Bridges where there are more communities of color.
Since then, there has been rampant skyscraper and luxury development in these areas, displacing hundreds of residents and damaging the environment.
Displacement and gentrification isn't just happening in these neighborhoods in New York City, it's happening across the country and across the world.
Support community-led rezoning plans and end pro-developer rezoning plans.
Stop Lower East Side & Chinatown Displacement,
2018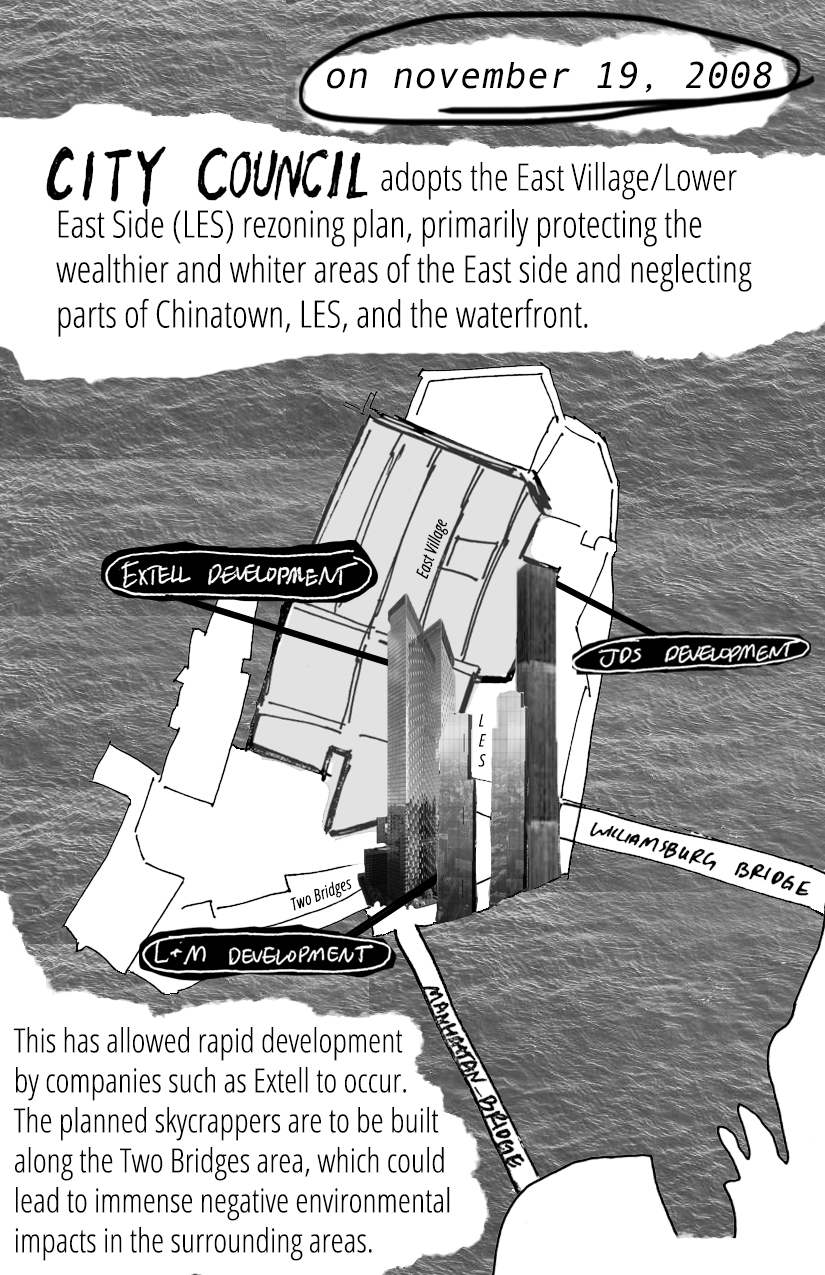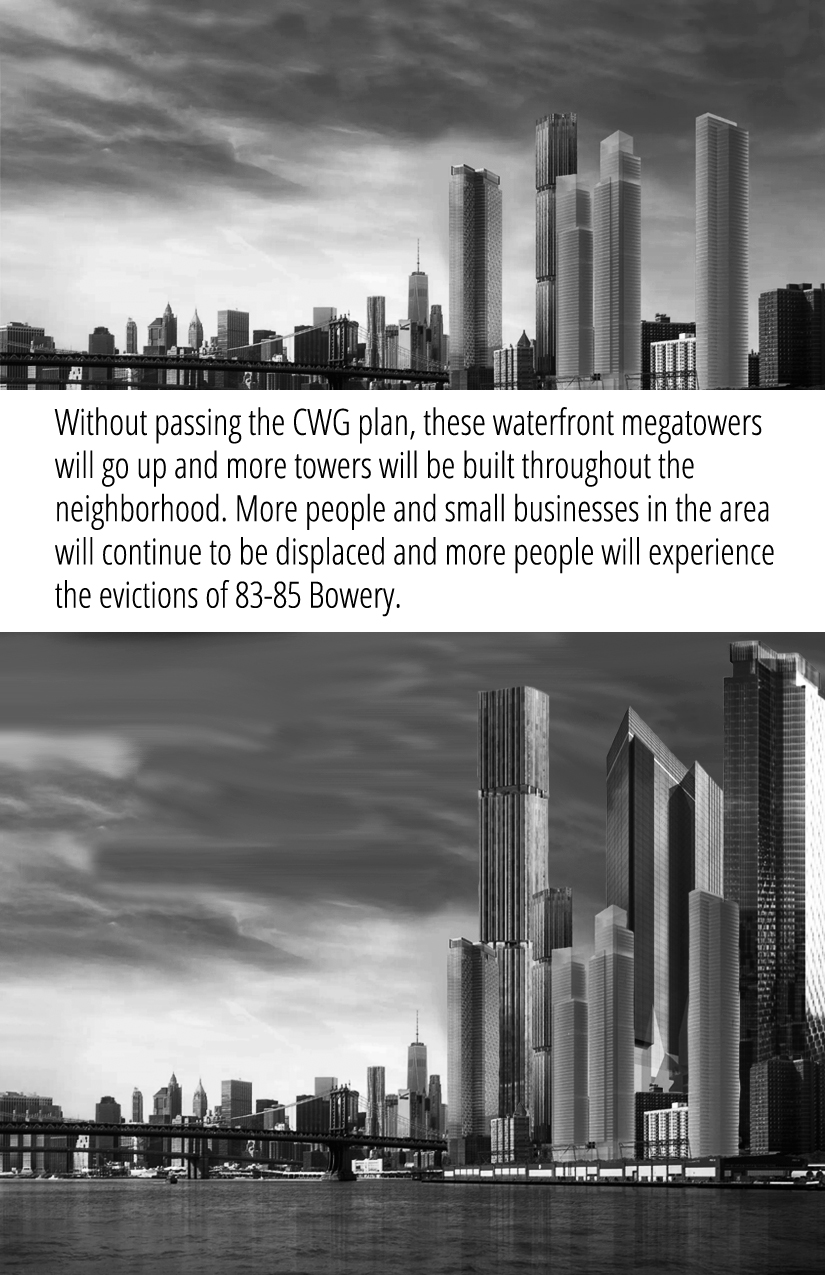 Zine created in collaboration with Nicole Choi, Youth Against Displacement, and Chinese Staff and Workers' Association in New York City.
sad asian girls, 2016
featuring esther fan and olivia park