Stop Lower East Side & Chinatown Displacement, 2018




In 2008, the New York City Council passed the East Village/Lower East Side Rezoning Plan in order to preserve the neighborhood with more affordable housing and height limits. This plan primarily protects the wealthier and whiter parts of these areas, neglecting Chinatown and Two Bridges where there are more communities of color.

Since then, there has been rampant skyscraper and luxury development in these areas, displacing hundreds of residents and damaging the environment.

Displacement and gentrification isn't just happening in these neighborhoods in New York City, it's happening across the country and across the world.

This zine was distributed at a celebration dinner at Jin Fong Restaurant in October 2018, with over 600 local residents, activists, community organizers, artists, and students celebrating the return of the tenants of

83-85 Bowery

after their forceful eviction in January 2017.

Support community-led rezoning plans and end pro-developer rezoning plans.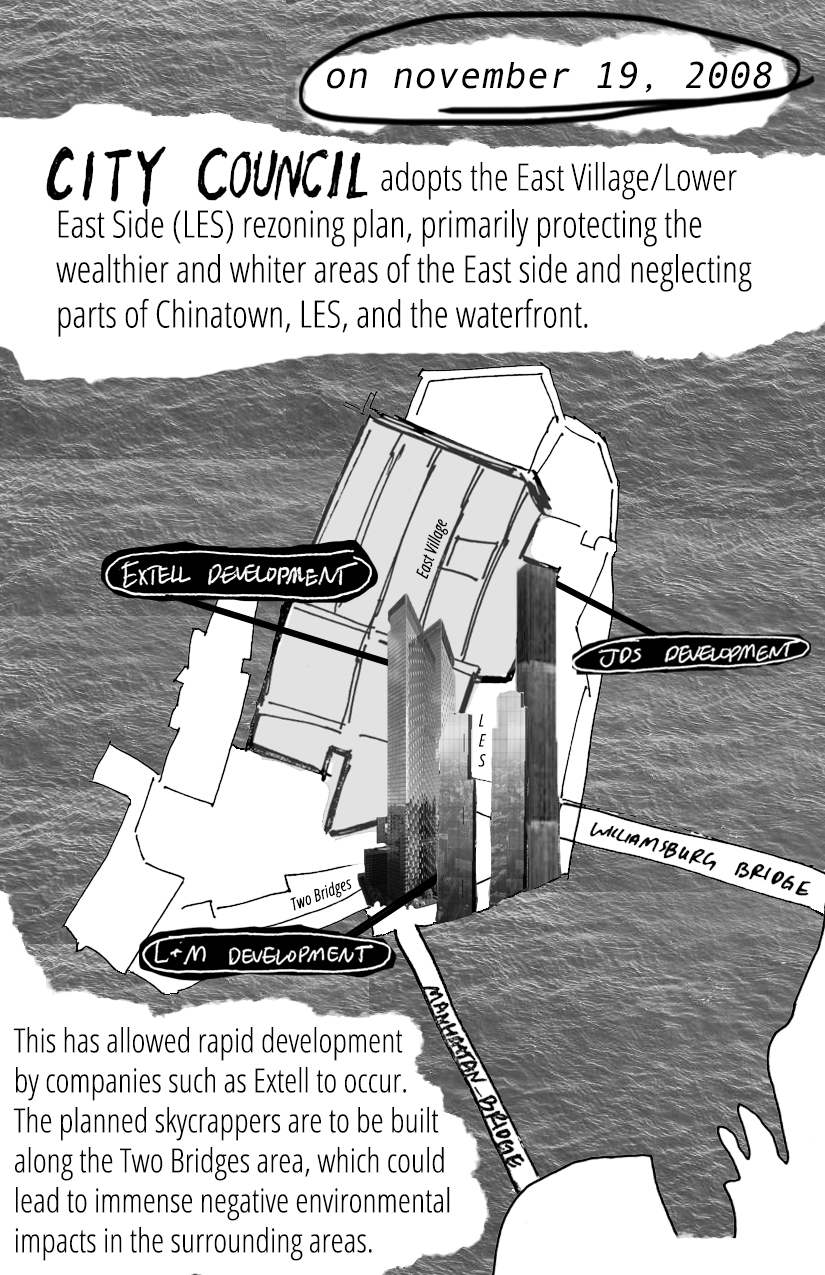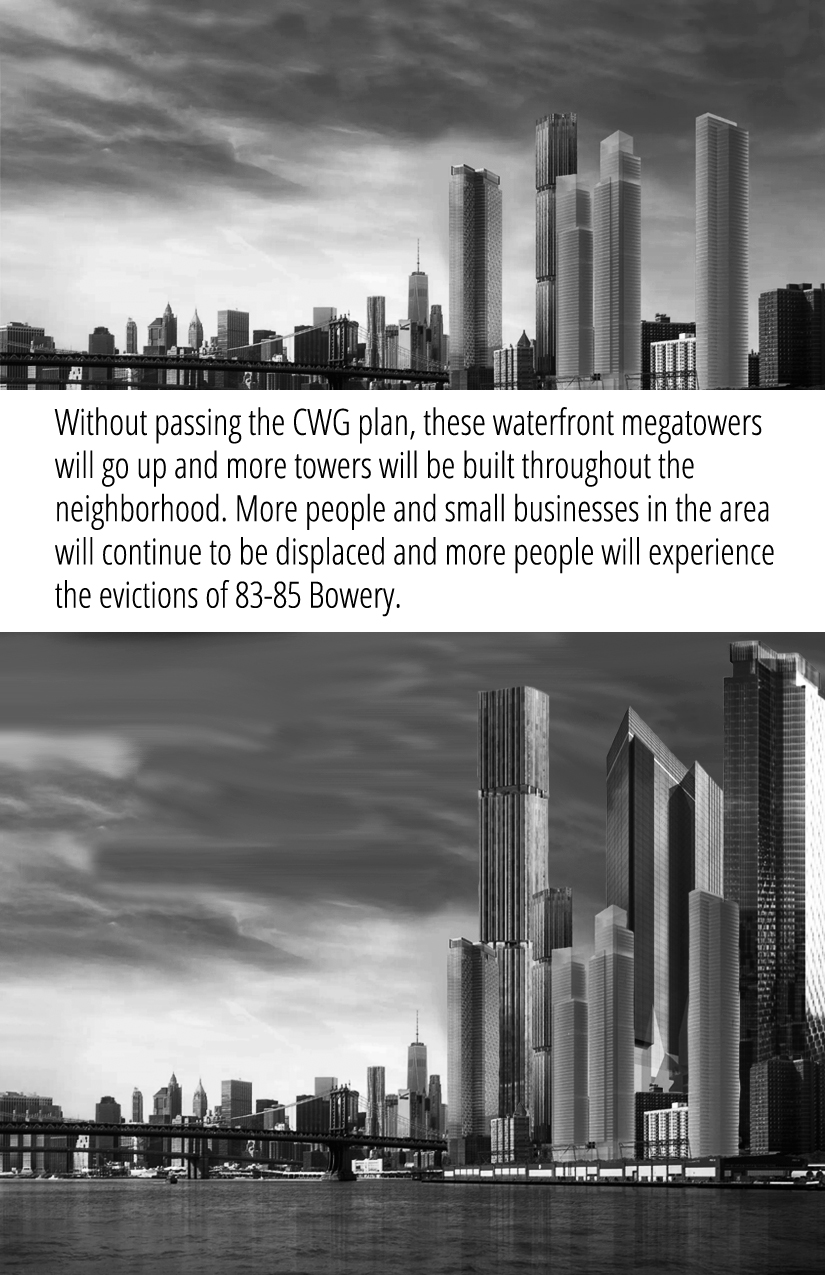 Created in collaboration with Nicole Choi, Youth Against Displacement, Art Against Displacement, and Chinese Staff and Workers' Association in New York City.
Princeton Visual Arts 2020
A senior thesis book accompanying the virtual
vis
Senior Theses, 2020 at
185nassau.art
. Design developed by
Bhavani Srinivas
with Janette Lu.